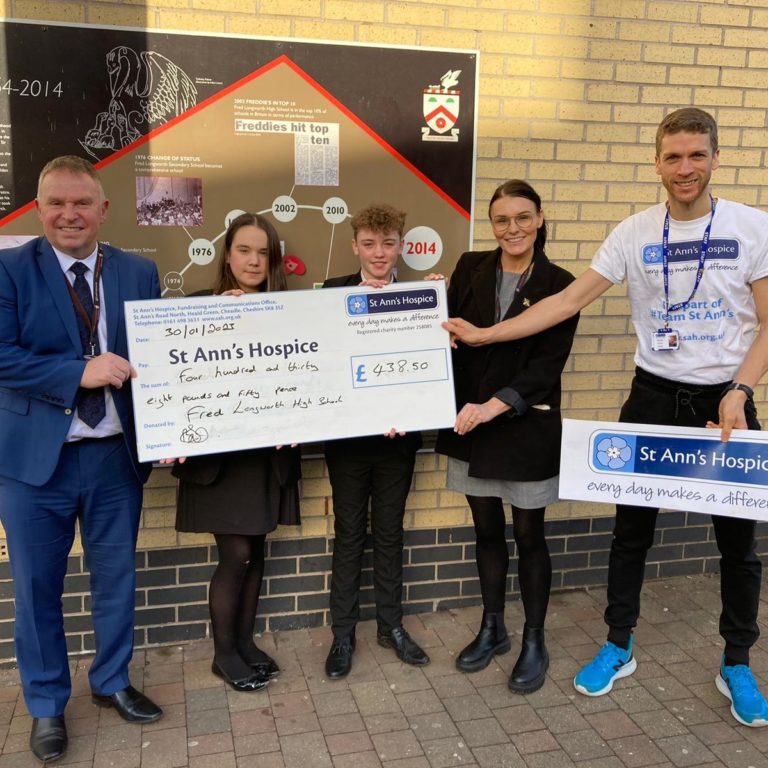 This week we were delighted to be able to hand over a cheque for £438.50 Raised on non-uniform day at Christmas for St Ann's Hospice.
Emily Wild (Year 8) competed in a district street dance festival. In the solo competition she gained 1st & 2nd place for two separate dances. In the team competition she finished first also.
Dylan Prinsloo (Year 9) has just been selected to play for Sale Sharks U14's DPP Rugby Academy.
Luke Bullock (Year 10) became the WKO English Open Champion in K1 Kickboxing last weekend.
Ashton Walters (Year 11) has been selected to play for Leigh Leopards U16's Development squad.
Three students are representing the school tomorrow (Sat 4th  February) at the Greater Manchester Schools Cross Country.

Sam Barlow (10 RT)
Jessica Hodgkinson (9BT)
Ella Watson  (7 MH)
Homework and Self-directed study
At FLHS, we strive to provide timely and purposeful feedback. A variety of methods will be used to provide feedback, such as whole class feedback, verbal feedback, 'where next?' feedback and follow-up tasks. Quizzes, spelling tests and numeracy tests will provide students with immediate feedback. We may use more extensive, targeted marking on longer tasks which may require written feedback.
It is vital that students engage with their feedback and respond appropriately in order to move their learning forwards.
Attendance Messages to Parents and Carers – please read to be aware of what good attendance is and the impact of poor attendance. Our key message is EVERY DAY COUNTS.
Why is it important to have good attendance?
Good attendance habits pay off! More school days attended increases a child's academic success, improves their chances to achieve good GCSE grades leading to greater chances of success at college and later in life, so they can earn higher pay in their careers. 80% of success is showing up! School keeps you safe, it educates you, it prepares you for your future.
What is a good school attendance percentage?
An attendance rate of 95% is generally considered good; this still allows for children to miss 9.5 days across the school year. Persistent absence (PA) is defined as an attendance rate of 90% or below.
At Freddie's we would like all students to aim for 97% attendance – this equates to 6 days absence per year.
How many days off is 90% attendance?
90% attendance means that your child is absent from lessons for the equivalent of one half day every week. Over five years this is the equivalent of about one half of a school year.
Examples of poor attendance and what this means in terms of days lost:
School Attendance Percentage

Days Absent
Message from the Headteacher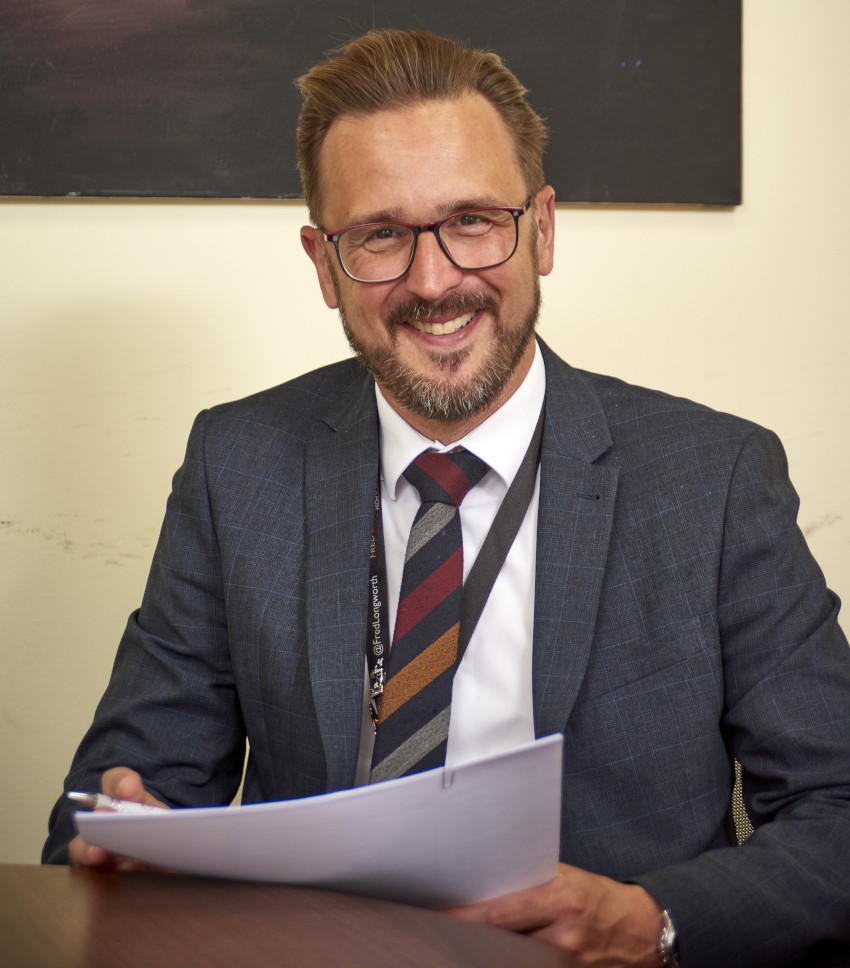 Dear Parents and Carers,
Yesterday we held our Year 9 Parents' Evening. I hope Year 9 Parents found the event useful and that the discussions with your child's teachers will help to inform their option choices. I have attached the link to the Options section of our website where you can find more information about the process. We will be writing to you separately with further information, including your child's Progression Route.
On another note, following the strike this week I fear that this will not be the end of the disruption as further action is planned for Tuesday 28th February, Wednesday 15th and Thursday 16th March. Our staff, governors and leaders of the school fully understand the impact that all of this is having on our students. As the dispute moves forward, we will try to mitigate where we can; however, this is challenging and unless a breakthrough is made there is a strong likelihood that we will have to close again on those days. I'd like to thank-you for your patience and understanding. Provisionally, we are hoping to be able to bring Year 11 into school on Tuesday 28th February. We will obviously keep you updated as this situation develops. I also attach a copy of the letter that the Chair of Governors and I have written to our local MP.
Regards,
Mr Davies.