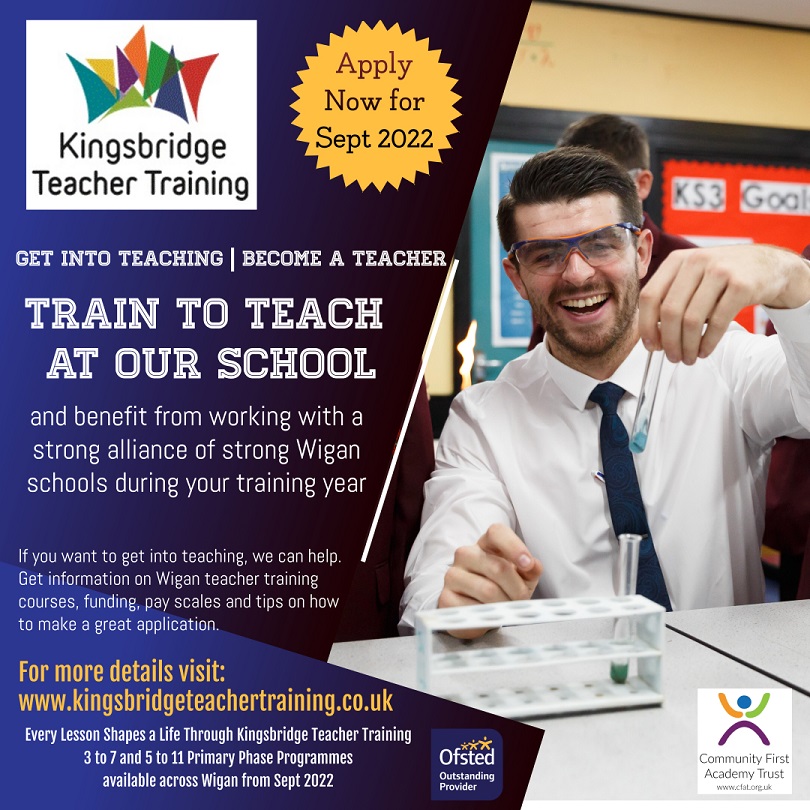 Fred Longworth High School are working in partnership with Kingsbridge to deliver outstanding teacher training.
If you are interested in finding out more, we would love to speak to you if you are considering a future career in teaching or would like to arrange school experience. Whether you are an undergraduate, graduate or considering a career change, talking to us could be the first step towards a most amazing career in teaching.
Recruitment for September 2022 officially opens on Tuesday 12th October 2021 via DfE Apply.
Further information about Kingsbridge Teacher Training can be found on their website https://www.kingsbridgeteachertraining.co.uk/
To enquire about teacher training with Fred Longworth High School please e-mail Mrs R Edwards- [edwardsr@flhs.wigan.sch.uk] for further information .