Last Friday was our highly anticipated Year 11 prom held at the Last Drop Hotel in Bolton. The year group looked fantastic, and the evening was a huge success. An incredible night was had by all.
This week, we have welcomed our up-and-coming Year 7 parents and students into school for their Transition Evening. We look forward to welcoming our new 'Green Ties' in September.
This week has been our Arts week. This is an annual event, and students have been offered a huge variety of activities to get involved in. Events have included theatre trips, visits from external speakers, trips to exhibitions and so much more!
Our Year 8 students took part in a 'World of Work' day on Thursday. This provided them with insights into the world of work, and a real opportunity to consider their future aspirations.
Our Year 10 students took part in college taster days on Thursday, visiting a range of colleges to explore post-16 courses and qualifications.
Anna leaves us this year to embark on her new and exciting journey at the prestigious Chetham's School of Music. A talented drummer amongst an array of other instruments, the school has been fortunate to enjoy Anna's performances at a variety of school events and are proud to see her excel in a variety of other bands and events across the region and beyond. Although we are sad to see her go, we would like to wish Anna the best of luck in her new chapter.
Sam was recently enlisted to turn his acting talents to his first paid role as a lead performer in a Music video by the band 'All Now'! Filming finished last week, and the director was incredibly impressed by Sam's commitment and enthusiasm. The start of big things we think. Well done, Sam!
Our talented musicians took to the road this week, performing at the prestigious Albert Hall in London. All this before they return for the 'Never Forget Concert' on July 18th – the final concert before our move to the new building. Get your tickets now.
| Year Group / Team / Individual | |
| --- | --- |
| FLHS Athletics Team (All Years) | Congratulations to all athletes who represented the school at this week's Wigan Schools' Athletics Championships. The girls finished first, achieving the gold medal. An amazing effort by the team with some real superstar performers! |
| Ava Halliwell (Year 9) | Its official! Ava Halliwell has signed for Blackburn Rovers Ladies. A fantastic achievement. |
| Year 7 / Year 8 Cricket Team | The Y7/8 Cricket team continue to make progress and show a real passion to develop their skills in game situations. Unfortunately, they lost to a very good St Gabriel's team, but their desire to improve is commendable. Keep going! |
Please can we encourage all parents of our new Y7 students to ensure they have read their gifted, award-winning novel: 'When the Sky Falls'. We will be welcoming the author, Phil Earle, into school in the new year, and the text is a key part of the Y7 English curriculum. We recommend 10 minutes of reading per day.
For further information about this book, along with audio chapters, as read by a selection of our teaching staff, click here.
Homework and Self-directed study
This week, we'd like to share another of our homework strands: 'Practise it'. These tasks involve students repeatedly practising aspects of their learning in order to retain knowledge and master skills. These tasks might include the following:

Attendance Messages to Parents and Carers – please read to be aware of what good attendance is and the impact of poor attendance. Our key message is EVERY DAY COUNTS.
Why is it important to have good attendance?
Good attendance habits pay off! More school days attended increases a child's academic success, improves their chances to achieve good GCSE grades leading to greater chances of success at college and later in life, so they can earn higher pay in their careers. 80% of success is showing up! School keeps you safe, it educates you, it prepares you for your future.
What is a good school attendance percentage?
An attendance rate of 95% is generally considered good; this still allows for children to miss 9.5 days across the school year. Persistent absence (PA) is defined as an attendance rate of 90% or below.
At Freddie's we would like all students to aim for 97% attendance – this equates to 6 days absence per year.
How many days off is 90% attendance?
90% attendance means that your child is absent from lessons for the equivalent of one half day every week. Over five years this is the equivalent of about one half of a school year.
Examples of poor attendance and what this means in terms of days lost:
School Attendance Percentage

Days Absent
Message from the Headteacher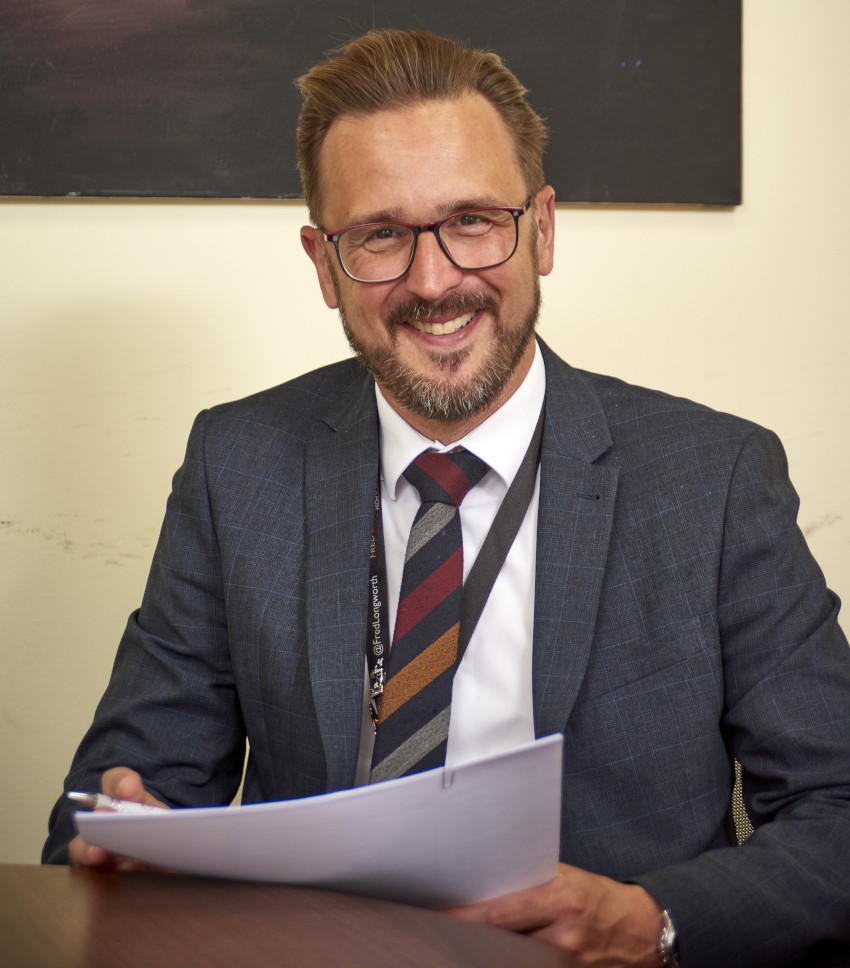 Dear Parents and Carers,
I would like to thank all the Year 6 Parents who attended our transition evening on Thursday 6th July. It was wonderful to see so many of you there. A link to the presentation and the transition section of our website can be found below.
We look forward to welcoming all parents to your child's Student-Led Conference on Monday 10th July.