On Thursday night we held our Year 7 Parents' Evening.  It was wonderful to see so many parents and carers and we hope you found the evening useful.
As Year 11 approach the end of their time at Freddies, we held a Staff v Y11 students football match on Friday lunchtime.
On Friday evening, 10 students involved in the 'Curious Citizens' programme will be attending a candlelit concert – 'Music by Oasis' – followed by a meal. We hope they enjoy the experience.
| Year Group / Team | |
| --- | --- |
| Y7 Rugby Awards with Tyldesley RFU - The awards were presented by Tom Curry (England) Steve Diamond (Edinburgh Coach | Forward of the year: Charlie Jackson - Back of the year: Alaxander Wilson - Parents' player: Jack Lawrence - Players' player: Harrison Marks Sheals - Most improved: Finn Critchley - Coaches' player of the year: James Anderson |
| | Player awards: Stanley Hodkinson, Harvey Barrington, Luke Gill, Tom Stephens, Charlie Norbury, Ollie Dickinson, Dennis Bulova |
| Y9 Rugby Team | A brilliant game of rugby against a very physical team in Wright Robinson. Final score 24-24 with outstanding performances from Bradley Graham, Jack Smith, Daniel Ivanov and Oliver Clough. |
| Y7 Football Team | The Y7 football team played against Atherton High school and won 1-0 scoring the winning goal in the last minute. The fans have gone wild. |
| Y8 Rugby Team with Tyldesley RFU | Congratulations to the boys involved in the rugby tournament at Weymouth last weekend. They played some outstanding rugby finishing runners up. |
| Millie Briggs – Y8 | Won under 14s heat 1 fast, heat 1 slow doubles and fast finals. British Isles championships. |
| Eva Molyneaux – Y8 | Won under 14s street and rock n roll. British Isles championships. |
| Kasey Mae Pommer – Y7 | Came 2nd in the Wigan Schools Games – Quad Kids. Congratulations. |
| Year 7/8 Girls' football team | Came 3rd in the development football league. |
| Y10/11 Girls' football team | Beat Bedford 7-0. |
Homework and Self-directed study
What our students can expect in terms of Feedback on their homework:
At FLHS, we strive to provide timely and purposeful feedback. A variety of methods will be used to provide feedback, including whole class feedback, verbal feedback, 'where next?' feedback and follow-up tasks. Quizzes, spelling tests and numeracy tests will provide pupils with immediate feedback. We may use more extensive, targeted marking on longer tasks which may require written feedback.
It is vital that students engage with their feedback and respond appropriately in order to move their learning forwards.
Attendance Messages to Parents and Carers – please read to be aware of what good attendance is and the impact of poor attendance. Our key message is EVERY DAY COUNTS.
Why is it important to have good attendance?
Good attendance habits pay off! More school days attended increases a child's academic success, improves their chances to achieve good GCSE grades leading to greater chances of success at college and later in life, so they can earn higher pay in their careers. 80% of success is showing up! School keeps you safe, it educates you, it prepares you for your future.
What is a good school attendance percentage?
An attendance rate of 95% is generally considered good; this still allows for children to miss 9.5 days across the school year. Persistent absence (PA) is defined as an attendance rate of 90% or below.
At Freddie's we would like all students to aim for 97% attendance – this equates to 6 days absence per year.
How many days off is 90% attendance?
90% attendance means that your child is absent from lessons for the equivalent of one half day every week. Over five years this is the equivalent of about one half of a school year.
Examples of poor attendance and what this means in terms of days lost:
School Attendance Percentage

Days Absent
Message from the Headteacher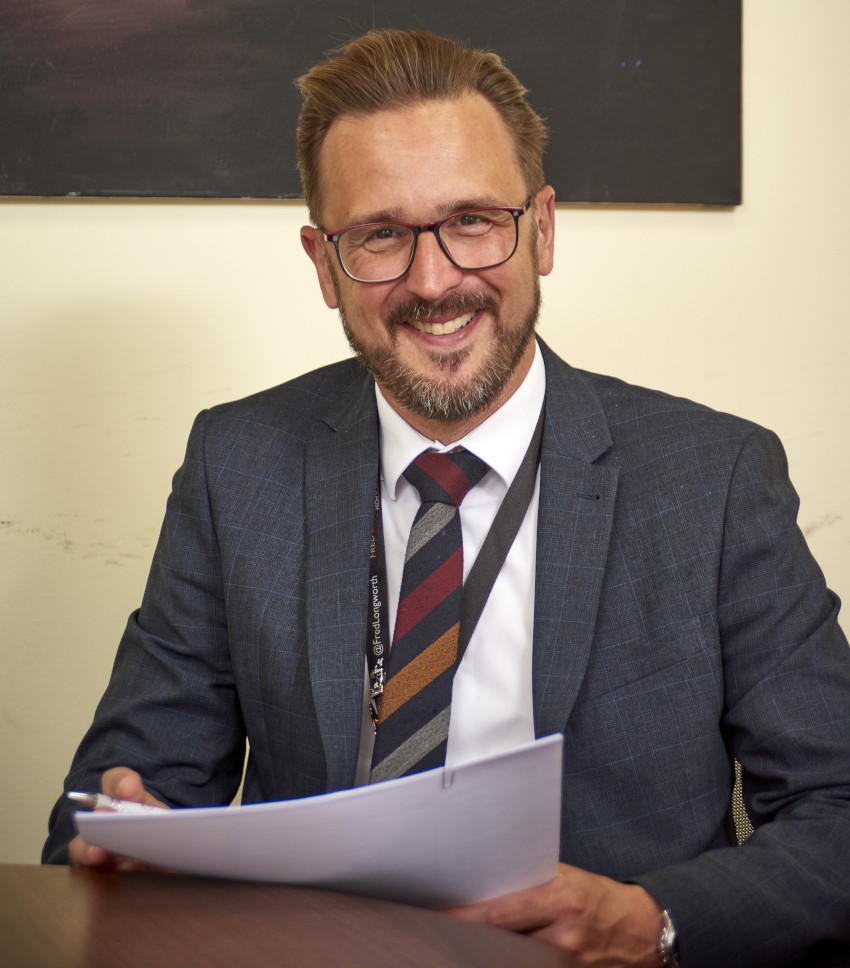 Dear Parents and Carers,

I'd like to thank all the Year 7 parents who attended our Parents' Evening last night. I hope you found the evening useful and informative about your child's progress.
The next major event in school for all parents will be the Student-led Conferences on Monday 10th July. This is a really important event in the school calendar. It is when students will present to their parents their learning journey across the academic year. Please save the date. Further details will be sent out nearer the time.
As the final GCSE exam period commences next week, I'd like to wish the very best of luck to all of our Year 11 students.