Over the Easter holiday, 190 of our students attended the Spain Disney trip. This is our largest school residential and it was, as always, a huge success.
It was wonderful to see so many of our Year 11 students in school over Easter taking part in study sessions.  As the examination season draws nearer, we would like to thank all parents and carers for their continued support in encouraging revision at home.
Aaron Gittins Year 10 has become the U16 National champion in Karate. This is a great achievement which is well deserved. Well done Aaron!
Homework and Self-directed study
We have six types of homework which we set in order to broaden, consolidate and enhance your child's learning.  Each week we will share with you one of the types of homework.
Please see below for this week's 'Retrieve it' examples and our reason for setting this type of homework task:

Attendance Messages to Parents and Carers – please read to be aware of what good attendance is and the impact of poor attendance. Our key message is EVERY DAY COUNTS.
Why is it important to have good attendance?
Good attendance habits pay off! More school days attended increases a child's academic success, improves their chances to achieve good GCSE grades leading to greater chances of success at college and later in life, so they can earn higher pay in their careers. 80% of success is showing up! School keeps you safe, it educates you, it prepares you for your future.
What is a good school attendance percentage?
An attendance rate of 95% is generally considered good; this still allows for children to miss 9.5 days across the school year. Persistent absence (PA) is defined as an attendance rate of 90% or below.
At Freddie's we would like all students to aim for 97% attendance – this equates to 6 days absence per year.
How many days off is 90% attendance?
90% attendance means that your child is absent from lessons for the equivalent of one half day every week. Over five years this is the equivalent of about one half of a school year.
Examples of poor attendance and what this means in terms of days lost:
School Attendance Percentage

Days Absent
Message from the Headteacher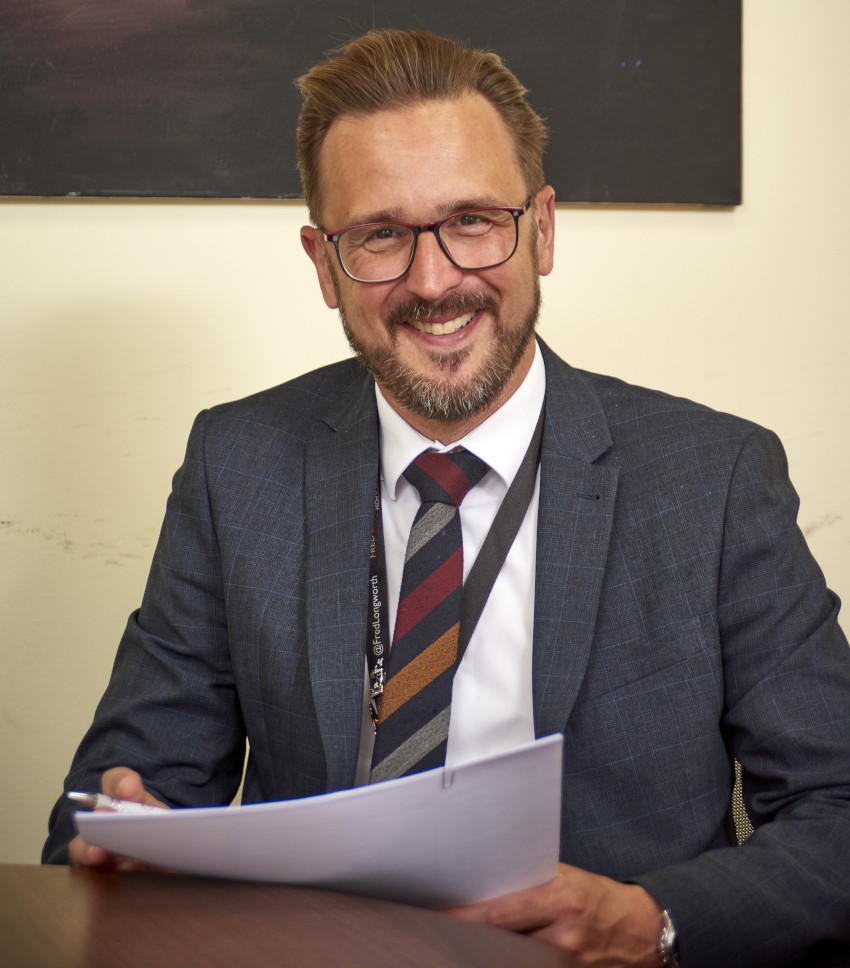 Dear Parents and Carers,
As you will be aware, this week we launched our punctuality detention system and already this has had a notable impact on improving punctuality to school and to lessons. It has also meant that we have seen much calmer and purposeful transition between lessons. Please reiterate to your child the importance of good punctuality. 
If you have not yet seen my letter about explaining the move into the new school, a copy can be found
here
.
Finally, you will probably be aware from media reports that the National Education Union (NEU) are organising further strikes on Thursday 27th April and Tuesday 2nd May. This will mean closure of the school for most students although we are putting in place plans to bring Year 11 into school on both strike days, and some Year 10 students. I will write to you next week with the full details of this. The strike has also meant that we have had to move our year 7 Parents' Evening from Thursday 27th April to Thursday 11th May.
Thank-you for your patience during this time.
Regards,
Mr Davies.