This week, we have said a fond farewell to our Year 11 students. Students attended their Leavers' Assembly on Thursday's 'Best Dressed Day'. It was a very emotional and celebratory day for everyone involved and the year group will be missed. We wish them all the best and every happiness in the future.
Our Y10 students have taken part in mock examinations this week.  They have demonstrated maturity and a positive work ethic, and we encourage them to continue with this attitude and commitment into next week.
Last Friday night, Freddie's brass band played in a concert at school alongside the famous Black Dyke Brass Band. We are incredibly proud that our talented students were involved with such an incredible event.
Last Friday, a number of our Year 8 students attended a computing trip to the Amazon site in Bolton.  Their behaviour was exemplary and they were excellent representatives of the school.
| Year Group / Team / Individual | |
| --- | --- |
| Jack Chapman - Year 10 | Jack plays waterpolo at the National Academy and has been selected as the main goalkeeper for the North West of England. He will play in the inter-regional tournament on the 1st and 2nd July. Good luck Jack! He has also been selected to attend the England academy tournament on the 8th and 9th of July in Coventry. At this event he will be trialling for the GB squad. |
| Year 7 Football Team | The Year 7 football team came runners up in the Wigan schools' plate competition after losing to a strong Standish High School team. This a fantastic achievement reaching the final in their first year at Fred Longworth High School. |
| Year 7 / Year 8 Cricket Team | The Year 7/ Year 8 cricket team have made it through to the 3rd round of the Lancashire County cricket schools' competition and will face Crompton High School. |
| Year 8 Rugby Team | The Y8 rugby team played in a festival at Wigan Warriors, winning all of their games: (Game 1) - FLHS v Holy Cross - 7-1 ; FLHS v Dean Trust – 5-1. (Game 2) - FLHS v Holy Cross – 5-1; FLHS v Dean Trust – 6-0. |
| Bradley Graham | Brad has been signed into the Warrington Wolves' rugby league academy which starts in September. Congratulations Brad! |
| Sam Bradbury | Sam has been signed into the Sale Sharks' rugby union academy which starts in September. Congratulations Sam! |
Homework and Self-directed study
We have six types of homework which we set in order to broaden, consolidate and enhance your child's learning. Each week we will share with you one of the types of homework.
Please see below for this week's 'Retrieve it' examples and our reason for setting this type of homework task.

Attendance Messages to Parents and Carers – please read to be aware of what good attendance is and the impact of poor attendance. Our key message is EVERY DAY COUNTS.
Why is it important to have good attendance?
Good attendance habits pay off! More school days attended increases a child's academic success, improves their chances to achieve good GCSE grades leading to greater chances of success at college and later in life, so they can earn higher pay in their careers. 80% of success is showing up! School keeps you safe, it educates you, it prepares you for your future.
What is a good school attendance percentage?
An attendance rate of 95% is generally considered good; this still allows for children to miss 9.5 days across the school year. Persistent absence (PA) is defined as an attendance rate of 90% or below.
At Freddie's we would like all students to aim for 97% attendance – this equates to 6 days absence per year.
How many days off is 90% attendance?
90% attendance means that your child is absent from lessons for the equivalent of one half day every week. Over five years this is the equivalent of about one half of a school year.
Examples of poor attendance and what this means in terms of days lost:
School Attendance Percentage

Days Absent
Message from the Headteacher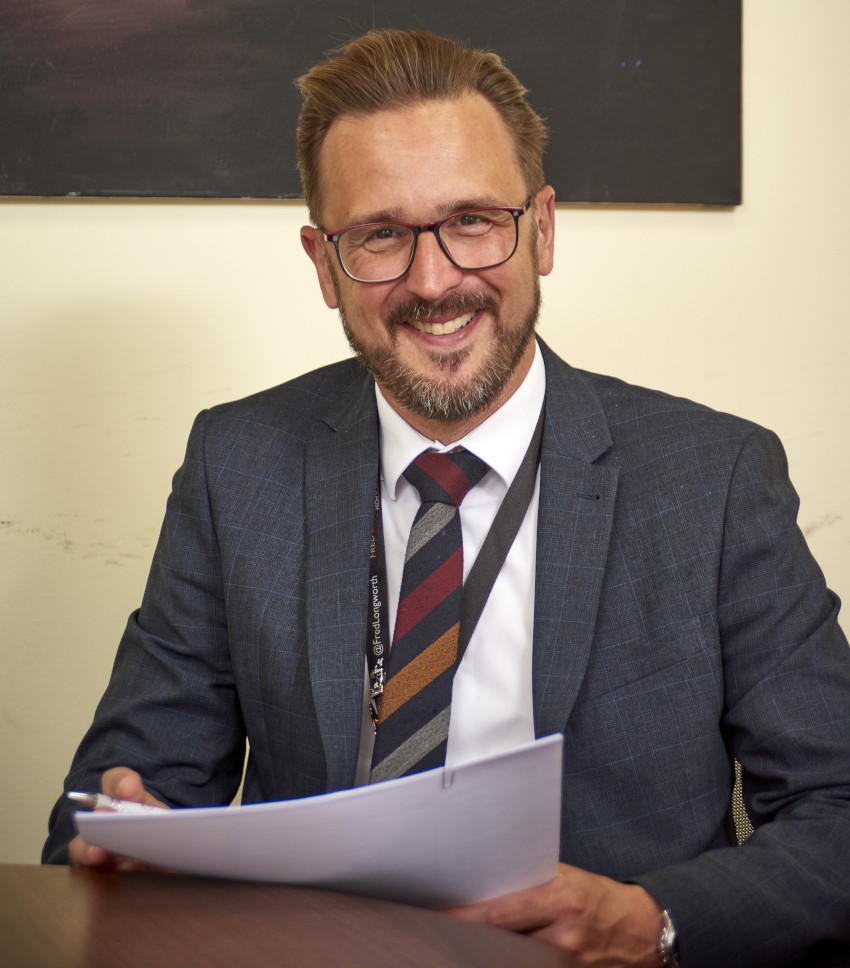 Dear Parents and Carers,
Yesterday we said farewell to Year 11 at our Leavers' Assembly. This is always one of the great Freddie's traditions, a day filled with lots of smiles and laughter as well as some tears. It was a lovely occassion. We wish all of Year 11 the very best for the future. And as Mr Fallows, our Head of year 11,  says goodbye to the Class of 2023, next week he welcomes the class of 2028 as we host our Year 6 Induction days. We look forward to welcoming all the new Green Ties.