This week, we have welcomed our new Year 7 students to Freddie's. They have made a brilliant start to their first term and we know they'll continue to work hard as they settle into life at secondary school.
We are incredibly proud of the way in which our Year 8,9,10 and 11 students have started back to school, looking smart and working hard. They have been a big support for our Year 7 students also.
The PE Extra Curricular programme will start next week. The timetable can be found below so you can see what activities are available and when. School sports fixtures also start next week for those students who attend the sessions and show a level of commitment.
The PE sports awards will take place on Friday 6th October at Tyldesley Rugby Club. The evening will celebrate all school sport success from the last academic year and invitations will be sent out next week.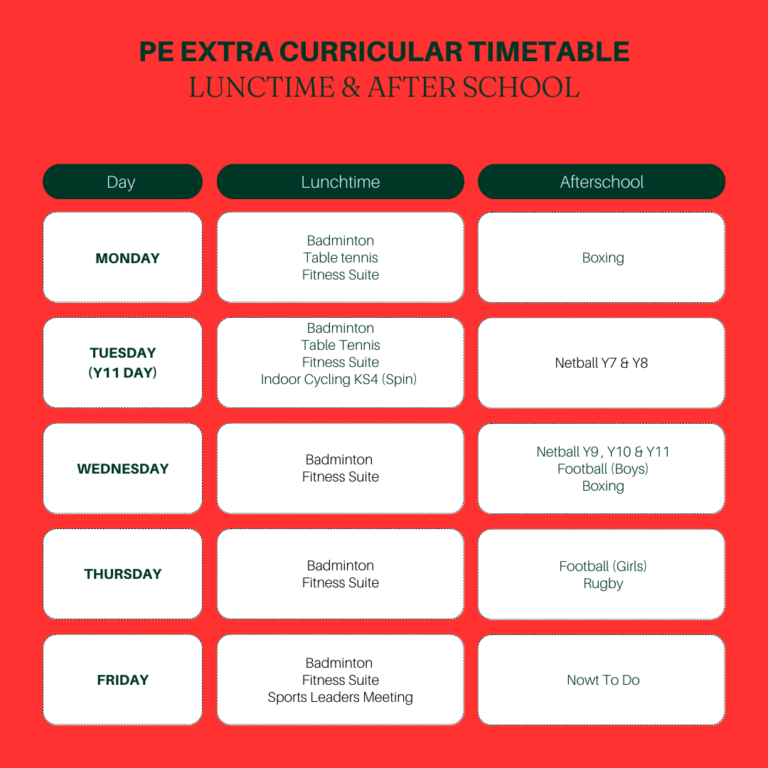 We have introduced this section to 'Freddie's Focus' this year as a way of helping parents and carers gain more of an understanding of how people learn and how this information can be used to support your child at school and at home.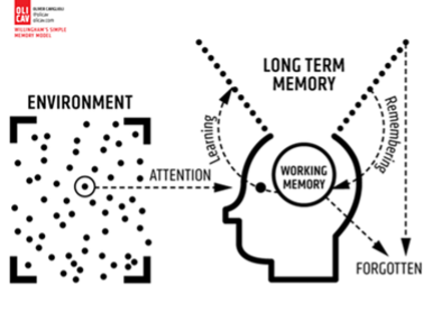 This diagram indicates how the memory works. The working memory has a very limited capacity.  Information stored in the working memory that is not rehearsed can be lost between 18 to 30 seconds.  This means that we need to do something with that information and regularly revisit that information to make it stick and remain in the long-term memory. To learn something means that there has been a change in our long term memory.  We've now stored something there and it remains there!
The video below is a short clip which explains how learning happens:
It is our job as teachers to help students to learn information so that it sticks. Parents and carers can support their children at home to revise material learned in class so that it has more chance of sticking.  Over the next few weeks, we will share with you some of the things that we do to help knowledge stick and some of the things that your children can do at home during self-directed study.
Homework and Self-directed study
We want to do all we can to support your child to be in school every day and ask that you support this important message from home, encouraging your child to avoid missing curriculum content through absence. Here is a breakdown of the absences for the following attendance percentages:

Message from the Headteacher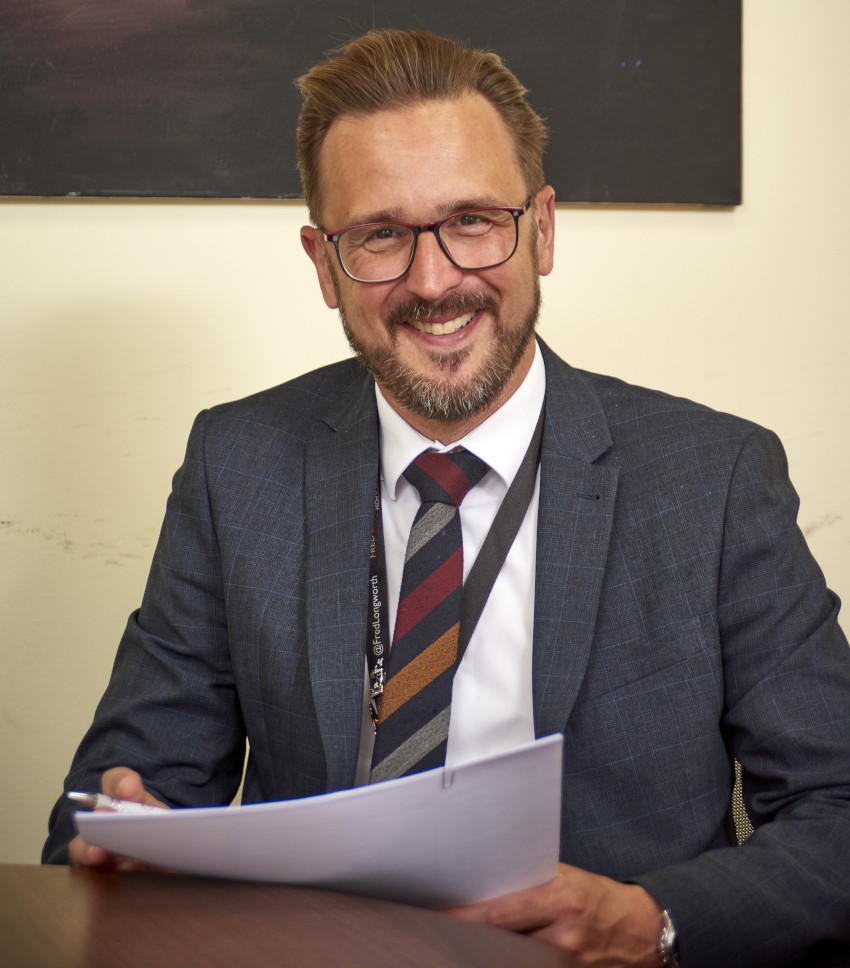 Dear Parents and Carers, 
Welcome back for the academic year 2023-24 and a special welcome to all of our Year 7 who have joined us this week.
You may have heard your children talking about a few new strategies that we have introduced in school this year, and it is important that I share these with you.
The first is the command phrase 321 SLANT which is intended to provide a cue for teaching staff to gain the attention of students and remind them of the very basic learning behaviours that students need to show in lessons, assemblies and any other formal gathering of students which requires staff relaying instruction to students. The command is used in conjunction with other key phrases such as 'eyes on me' and 'track the teacher'. The attached poster shows you the meaning of the acronym. We piloted this last year and are now rolling this out to Years 7 and 10. In conjunction with this we are also reminding students of their basic manners – remember your STEPS – see the attached poster below.
For Year 7 students, we have also introduced the Freddie's Family Dining Experience. Year 7 students eat their lunch together as a form. By sitting at a table to eat and through serving each other, students are reminded of basic manners, polite conversation and they clean up the dining spaces after themselves. This is a positive experience for students and is intended to work very differently to the 'grab and go' culture that is more traditional in school canteens. It is something that we are looking to build upon in our new school building.
We have had a positive start to the new school year, and it has been lovely to welcome all students back. Please remember that next week as the weather cools, we revert back to normal school uniform.
Regards,
Mr Davies.