Co-Founder, Made By Shape – A Creative & Digital Agency.
Co-Founder, Made By Shape – A Creative & Digital Agency.
Co-Founder, Made By Shape – A Creative & Digital Agency.
I'm Andy Golpys, Co-Founder of MadeByShape, a Creative and Digital Agency in Manchester. We win awards for creating bespoke solutions for clients all over the world, including services such as Web Design, Web Development and Search Engine Optimisation.
We are a team of 8 and work with the likes of Blackberry, Selfridges, Harvey Nichols and L'Occitane. Our business is growing year by year but in this article I'd like to take it back to the start and discuss how I first started learning about the design industry.
I joined Fred Longworth High School because it was the best school in my local area, my sister went, and the majority of the football lads were going to the school also. Rather than reminiscing about fun times chasing girls around the playground, playing football, wearing a blazer that clearly didn't fit me or wearing a full tub of brylcreem on my head… I'd like to keep this article targeted to the design industry and how my options changed my life, quite literally.
When it came to choosing my options, I noticed all my friends were choosing P.E as their first choice. Outside of school I was playing for a football club/academy and I was very athletic in my youth. One day my mum said to me "What if the club don't offer you a professional contract when you're 16?" and that changed my thoughts. She basically scared me into thinking about my future, but she was right. I listened and weighed up my options. If I didn't get a contract, what other subjects do I enjoy or what other subjects am I good at?
During school I had a few subjects I really enjoyed which were P.E, Art and Music. I could play Piano to a high grade but I knew this is not what I wanted to do for a career. Every book I created was neat, tidy, well designed and I enjoyed presenting information in a clean manner. This makes sense to me now because I'm a designer, but back then it seemed strange because none of my mates did this with their books. So after thinking about it, I decided to choose Art and Graphic Design over P.E and that's where my life started changing.
My tutor for Graphic Design was Mr Donovan. I really enjoyed his classes and as time went on, I seemed to push boundaries to try and improve my own skills.
I was never that good at drawing, and illustration is still not a great aspect of my skill set but I just knew that I was passionate about design in general and presenting concepts in a clean and concise manner.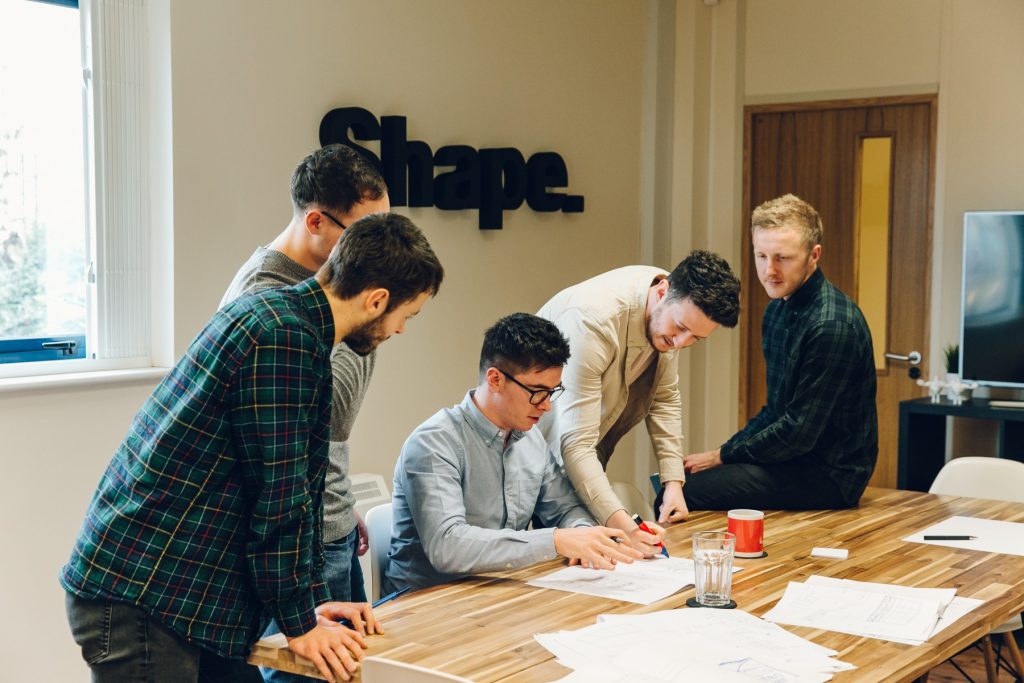 I remember our final project was self initiated. I created a football club, this including designing a badge, football kits, advertising etc. At the time I just picked a subject I enjoyed outside of school, which was football. Now, this was the perfect decision to make (maybe by luck) but it's so important to work on projects/subjects that you are passionate about. This improves your design levels because you try harder. I know this for a fact, because at the age of 21 I became a University Lecturer at Salford University, and was surprised at the number of students who picked subjects because they thought they were easy, or just because their friends picked the subject. This simple choice effected their grades and motivation to work in the industry.
What happened in short after this was basically; I moved onto Wigan and Leigh College studying a National Diploma, then onto Salford University on the Graphic Design Degree. Whilst at university I gain around 200 freelance clients whilst working for 4 of the biggest digital agencies. I then setup my own studio, MadeByShape, alongside being a University Lecturer. Today, I focus my time on MadeByShape as well as investing in a couple of other ventures.
My top tips for anybody looking to move into the design industry is:
Try to pin down as early as possible specific areas you either enjoy or excel in i.e.: illustration, photography, web design etc.
Be confident. Network. If people don't know who you are, they won't know how good you are.
Learn from people. Don't be afraid to ask questions and better yourself.
Even when you're successful, strive to be better. Always stay ahead of the game.
Have defined strategies and processes when working. By all means experiment, but if you don't have a plan before you start – you'll be wasting your time.