A parent's guide to helping your child make their careers choices.
A parent's guide to helping your child make their careers choices.
A parent's guide to helping your child make their careers choices.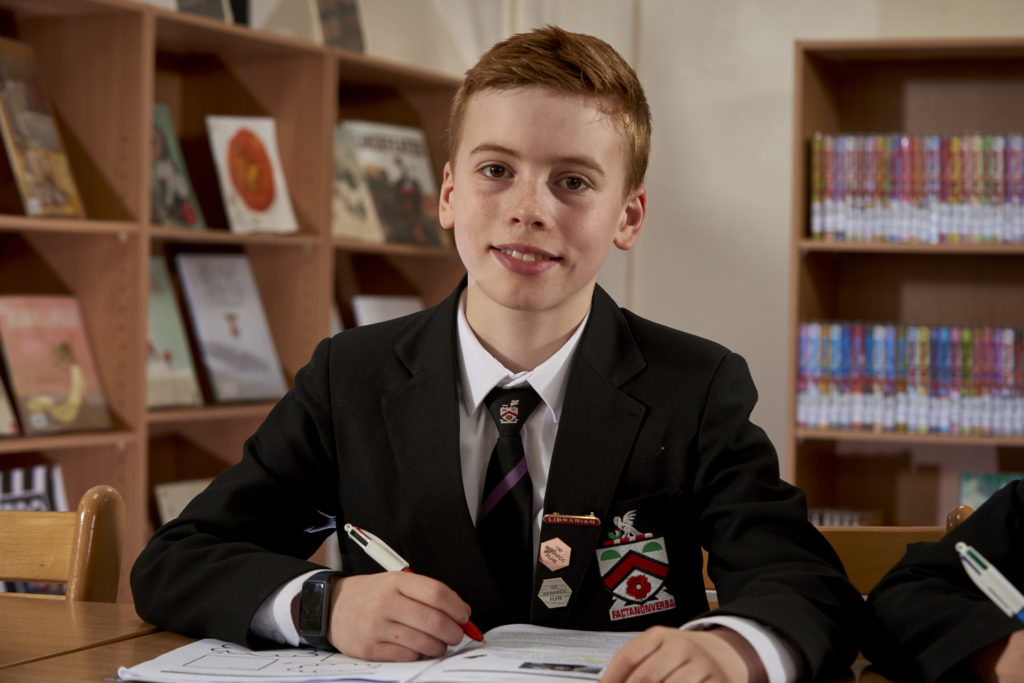 Add a header to begin generating the table of contents
Add a header to begin generating the table of contents
Top 5 things you can do for your child
Have a good understanding of what is on offer

Talk regularly about the next steps with your child

Be open to a range of new ideas and explore a wide variety of options together

Encourage your child to seek support where necessary
Visit https://gmacs.co.uk/schools for guidance
Understanding What's On Offer
The 'Post-16 Options' page contains more detailed information about the options available upon leaving school. We encourage you to use this as a starting point to begin discussions with your child and to encourage them to do some further research into their preferred options. The careersadviceforparents.org website also contains useful information about the labour market, which can indicate current trends in employment and help in making decisions about the future.
When considering the range of options available, it's important to remember that today's provision is very different from that of the past, so try to view each option with an open mind! Many new 'non-traditional' options are increasingly popular and can be a great way to access a very competitive jobs market.
In 2015 the Government scheme 'Raising the Participation Age' made changes to ensure that young people remain in education until the age of 18. This does not mean that students have to go onto college, but they do have to continue some form of education or training which could be through a work-based learning programme such as an apprenticeship. In addition, students who do not achieve grade C or above in English and Maths, will be expected to re-take these subjects or study other types of english and maths qualifications.
Talk Regularly About The Next Steps
There are a wide range of factors that can influence the career aspirations of your child. These include:
Parents' jobs
Parents' expectations
Expectations from school, peers or community
Wider social messages about 'desirable' jobs
When beginning to talk about your child's future, this list can provide a useful starting point, as can discussing your own career and life experience. It is equally important to encourage your child to keep an open mind and to reassure them that it's okay if they are unclear about their ideas at the moment.
Helping students to understand their skills and what makes them unique is something we often find difficult in our experience of delivering careers education in school. Lots of young people end up 'following the herd' because they don't yet understand or value their own characteristics and skills. As a parent or carer, helping your child to discover what makes them unique and which kind of job may suit their skills and preferences is crucial in ensuring they make the right decisions for their future.
Be Open To A Range Of Ideas
Parents often have aspirations for their children – there is nothing wrong with this. It is important to share these views, and to explain why you hold them, but also to be prepared that your child may not share them.
The range of jobs available is growing all the time, but you can help your child by exposing them to as many different possibilities as you can by:
Searching online
Encouraging friends and family to discuss their own careers
Attending College/provider open evenings
Discussing the jobs of people you encounter during the day – e.g. bus driver, bank manager, teacher, doctor, supermarket manager, radio producer etc.
Sometimes you may feel that your child has unrealistic expectations. Ideally, all young people would pursue their perfect career. However, there's no getting away from the fact that not every teenager will go on to be a pop star or professional footballer, even if that is their dream. Whilst you don't want to stop your child from aiming high, we all have limits on what we can achieve, and in any case it is important to have a back-up-plan in case things don't work out for any reason. Passions can also be pursued through hobbies as well as careers. Try to unpick the aspects of the dream career that particularly appeal and discuss how these aspects could apply to other jobs.
Encouraging Your Child To Seek Support
Support is available from a wide variety of places. There are websites listed here, some of which the school purchase access to in order to ensure our students are well informed – please feel free to use these with your child at home.
All students are provided with a 1:1 guidance meeting with a qualified careers adviser. For many students, this advice can be invaluable – as careers advisers have an extensive knowledge of the options available and are aware of the requirements for higher education and the jobs market.
At our 'Next Steps' conference in Year 10, careers advisers, college staff, employers and Fred Longworth alumni will be available to provide advice for our students. In addition, students can book an appointment with Miss Cross in School at any time. Miss Cross is based in the careers office (opposite M9), and is also available for parents to speak to at parents' evenings for years 9 -11.
Helping Your Child To Complete Applications
Applications for Colleges should normally be completed by Christmas of Year 11. We encourage all students to apply for at least 2 colleges – this ensures that they have options depending on their final results.
For students considering applying for an apprenticeship, these applications should be completed around February/March time of Year 11. As there is an official school leaving date, students cannot take up full-time paid work until the first week of July the year they leave school. Look carefully at expected start dates on any vacancies. Please click here here for more help and support with applications.